Salisbury MD Roof Cleaning and Pressure Wash Provider
Kendall Roof and Exterior Cleaning in Salisbury MD is here to help with Roof Cleaning and Powerwashing services!
Welcome to Kendall Powerwashing, your trusted source for professional pressure washing services in Salisbury, MD. Our owner, Lee Kendall, has over 12 years of experience in the industry and we have over 500 five-star reviews from satisfied customers. Are you ready to transform the look of your property?
Roof Cleaning: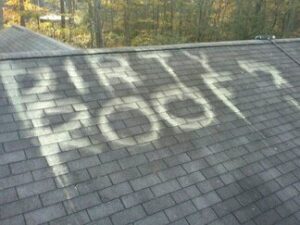 Our roof cleaning services are designed to remove unsightly stains and bring back the original luster of your roof. We use a soft washing method that is gentle on your roof but tough on dirt and stains. Our roof cleaning process is safe and effective, and it will not damage your shingles.
House Washing: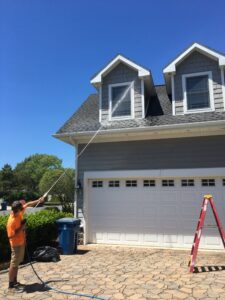 Our house washing service will remove dirt, grime and cobwebs, leaving your siding looking like new. We use a low-pressure method that is safe for your siding but powerful enough to remove even the toughest stains. Our house washing process is environmentally friendly and will not harm plants or landscaping.
Concrete Pressure Washing: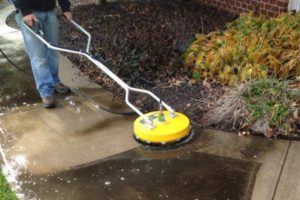 Our concrete pressure washing services are designed to remove even the toughest stains from your concrete surfaces, leaving them looking clean and polished. We use state-of-the-art equipment and techniques to ensure that your concrete surfaces are cleaned thoroughly and efficiently.
Patio Cleaning: Our patio cleaning service will make your outdoor living space look great again. We use a combination of pressure washing and specialized cleaning solutions to remove dirt, grime, and stains from your patio, leaving it looking like new. Our patio cleaning process is safe for all types of patio surfaces including wood, concrete, and pavers.
Gutter Cleaning: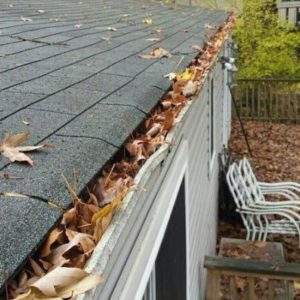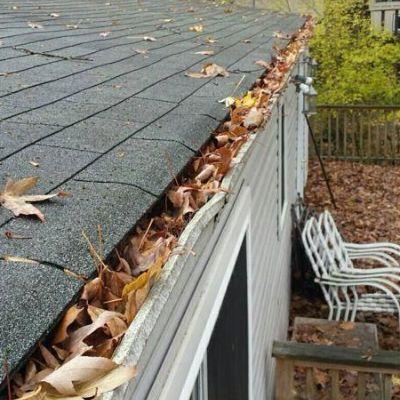 Clean gutters are important to protect your home from water damage. Our gutter cleaning service will remove debris and leaves from your gutters, ensuring proper water flow and protecting your home. We use specialized tools and techniques to safely and effectively clean your gutters, and we can also make repairs as needed.
Water Fed Pole Window Cleaning: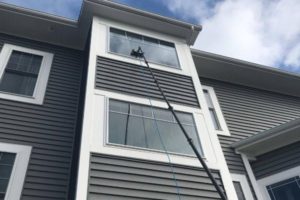 If you're in need of reliable and efficient window cleaning services in Salisbury, Maryland, look no further than Kendall Powerwashing. Our experienced team uses the latest technology in window cleaning with our state-of-the-art water fed pole system. This advanced cleaning method allows us to clean your windows from the ground up to four stories high without the use of ladders or harsh chemicals.
What is a Water Fed Pole System?
Our water fed pole system is an innovative cleaning solution that uses purified water and a specialized brush to clean windows. The system consists of a telescopic pole that extends up to 40 feet and a brush head that sprays a gentle stream of purified water onto the windows. The brush then scrubs away dirt and grime, leaving your windows sparkling clean.
The Benefits of Water Fed Pole Window Cleaning
At Kendall Powerwashing, we believe that the water fed pole system is the most effective and eco-friendly window cleaning method available. Here are some of the benefits of our window cleaning services:
Safer for your property and our employees: Traditional window cleaning methods can be dangerous and cause damage to your property. With our water fed pole system, we can clean your windows safely from the ground, reducing the risk of accidents.
Chemical-free cleaning: Our water fed pole system uses only purified water to clean your windows. This means no harsh chemicals or detergents that can harm the environment or your property.
Spot-free cleaning: Since our system uses purified water, your windows will be left spot-free and streak-free.
Cost-effective: Our water fed pole system is a cost-effective solution to traditional window cleaning methods. With our advanced technology, we can clean your windows faster and more efficiently, saving you time and money.
Rust Removal: Our rust removal service will remove unsightly rust stains from your property, improving its overall look and value. We use specialized cleaning solutions and techniques to safely remove rust stains without damaging the surrounding surfaces.
If you're looking for a pressure washing company in Salisbury, MD that you can trust, look no further than Kendall Powerwashing. With over 12 years of experience and a reputation for quality work, we are the clear choice for all of your pressure washing needs. Give us a call today and schedule your appointment. Experience the difference with Kendall Powerwashing today!
Our Salisbury MD Services
Salisbury Roof Cleaning
Salisbury Pressure Washing
With our low pressure roof cleaning chemical application, we can clean even the dirtiest of any Salisbury MD roofs! Rest easy knowing that your roof will look brand new in just a few hours, without the use of potentially harmful power washer or pressure washing. With the tools and knowledge, we can remove those ugly black stains from your roof for a fraction of the cost of replacement! All roof cleanings are guaranteed clean, the same day! If you have more questions about Salisbury roof cleaning, give Lee a call today!
No more high pressure washing! We are your Salisbury MD power washing company that offers low-pressure siding cleaning and house washing! Our methods are so safe and effective, you will never pressure wash again! Safely remove mold, mildew and grime with the softwash process and swear your home is like new! Call today for all of your Salisbury powerwashing needs and let us show you what a professional powerwashing job really looks like! If you have more questions on Salisbury Powerwashing, give Lee a call today!
Power washing is appropriate for all of your concrete areas! We can evenly pressure wash your walks, patios and pool decks, and docks using our surface cleaners. With the right tools, your Salisbury properties concrete surfaces will look as though they are new! From pool patios scrubbing, to walkway powerwash gas station pressure washing we can handle ANY size Salisbury powerwash job you can think of! For any of your Salisbury HOA pressure washing, give Lee a call today!
For more info on our Salisbury Roof Cleaning, Power Washing and House Washing methods, give us a call today, or fill out the form below!
Call Us Today at 410-726-5650
Maryland's Best Roof Cleaning Results For Salisbury Homes!